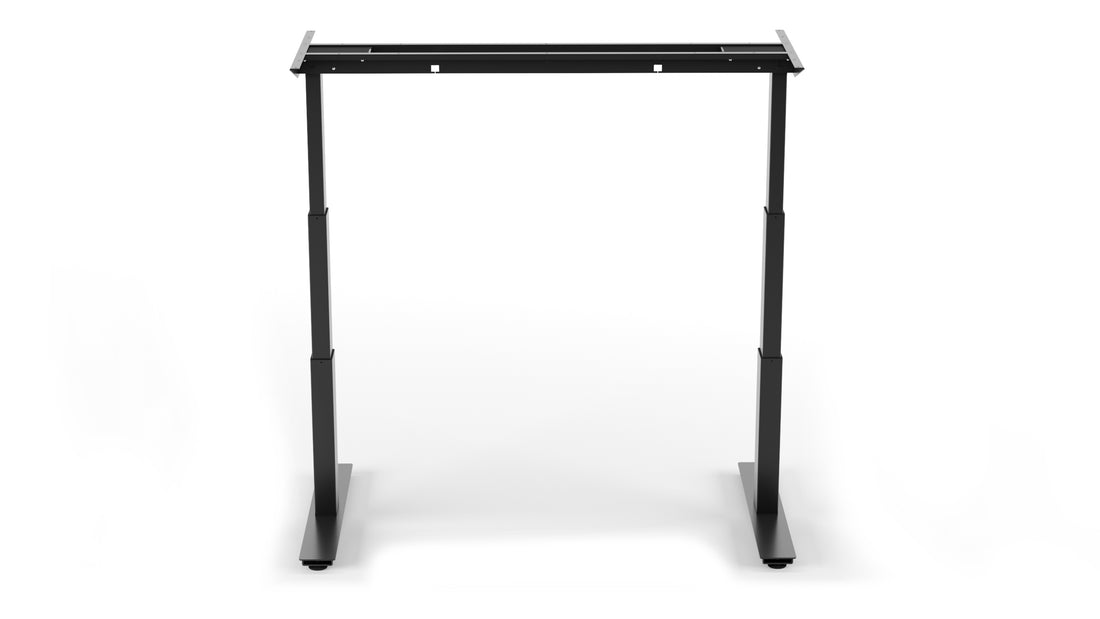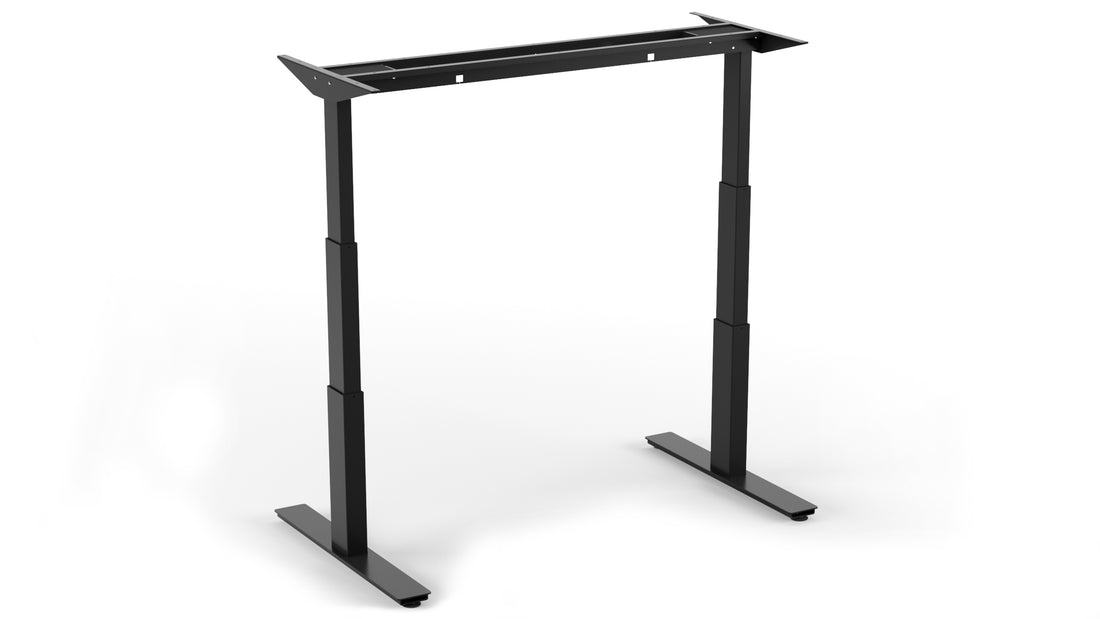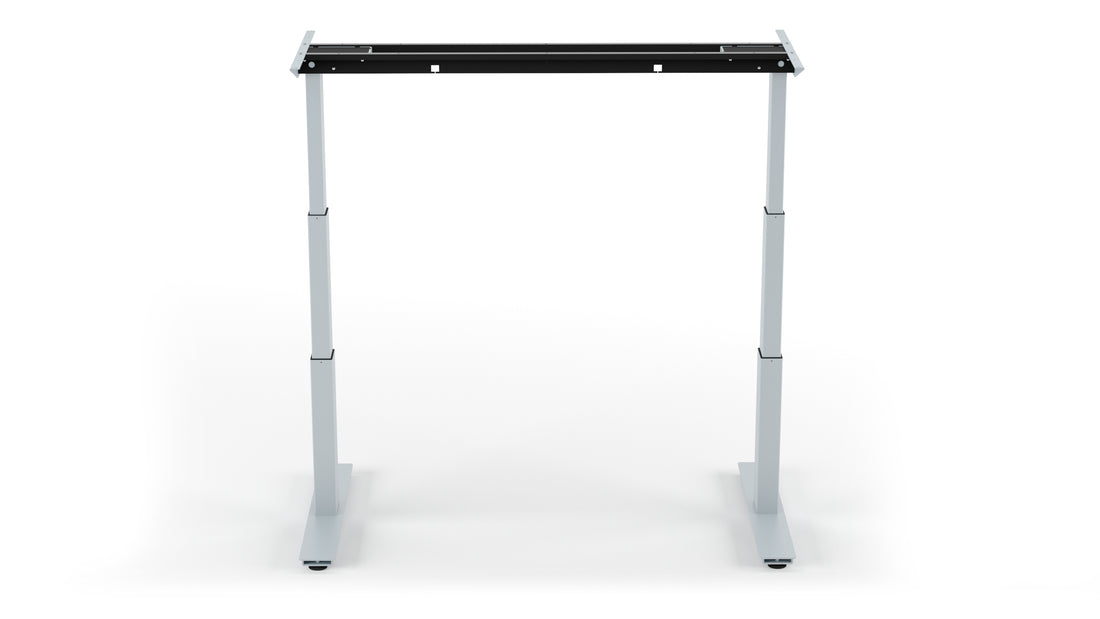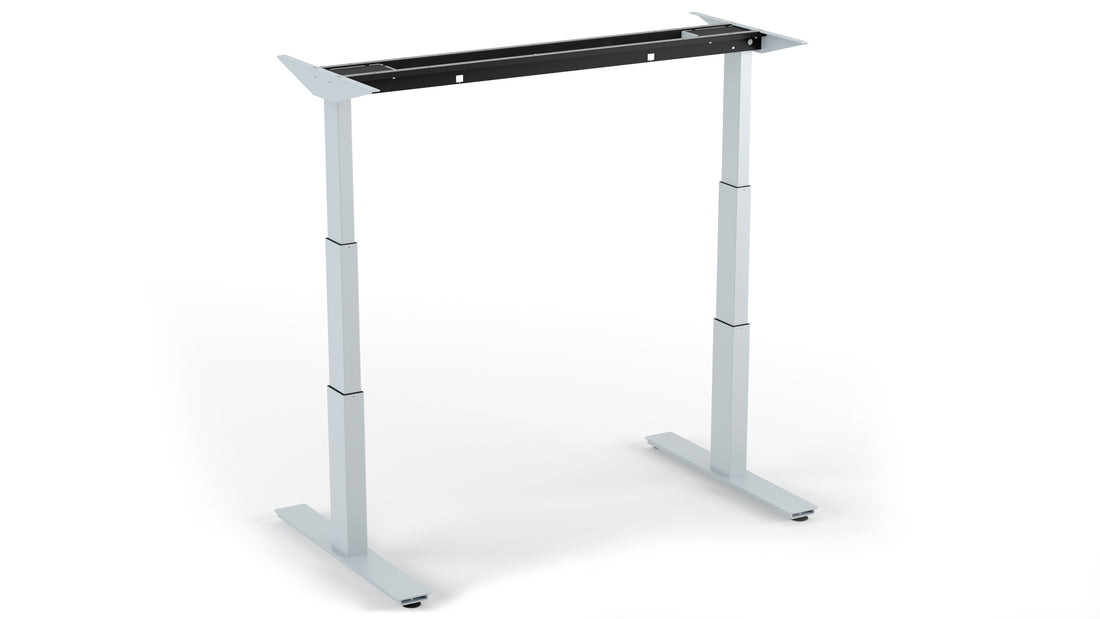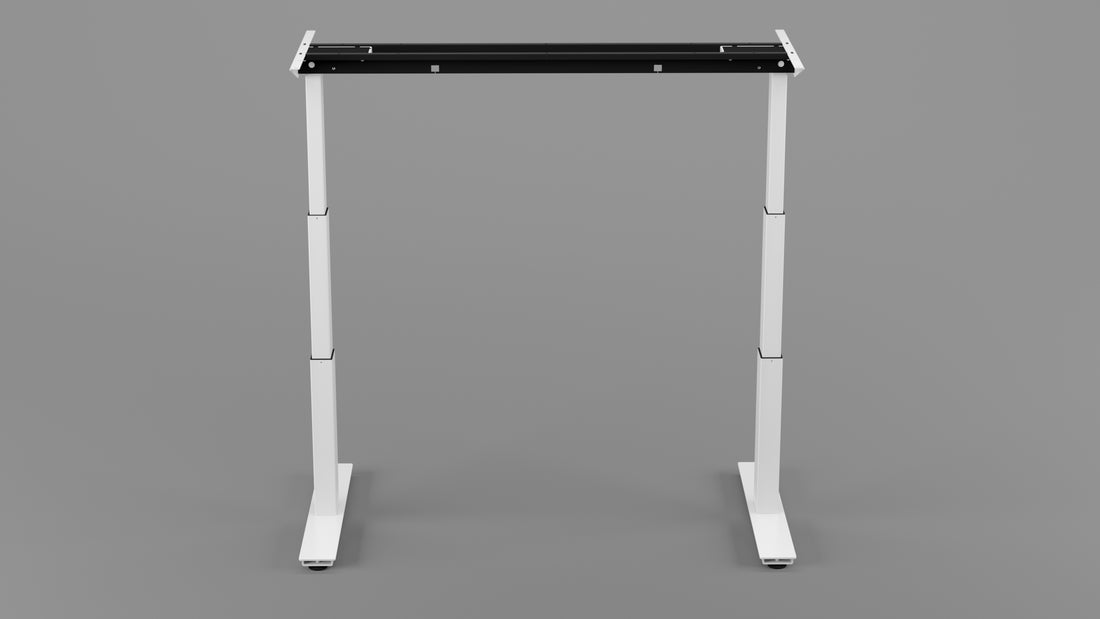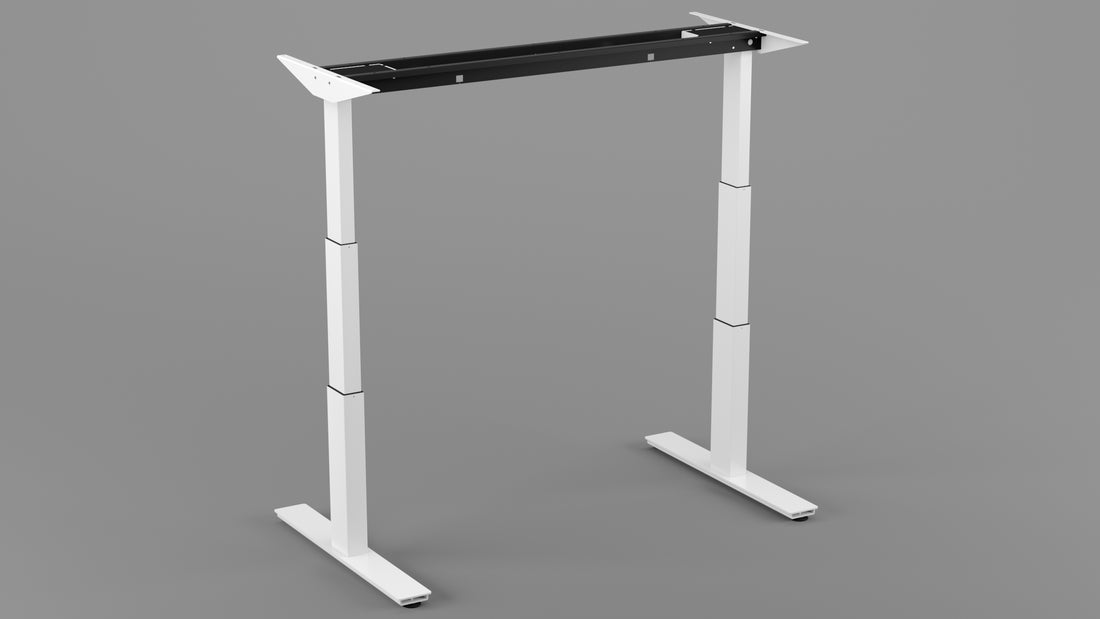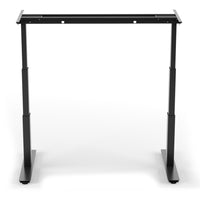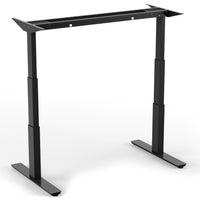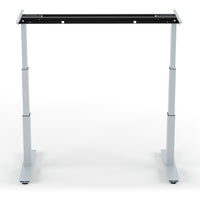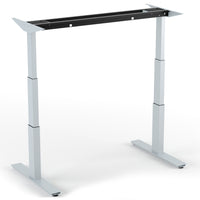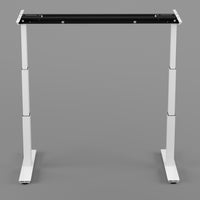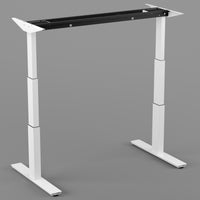 Our Robust Fixed Channel Frame!

The Vertex 2-Leg has been one of the most popular high end 2-leg frames in the contract furniture market for the past decade. Utilizing Bosch motors, LogicDATA electronics, and heavy gauge carbon steel provides a premium standing desk experience.. Custom color options are available at no additional cost or lead time, so definitely pick your favorite!
15 Business Day Lead Time
Custom Colors are not returnable! 

Standard Colors are:
Black: B07
White: 405
Silver: MS

**Vertex is a contract grade base, proper tools are required for assembly**
-Height Range:
Mid-Range: 27" - 46" (Includes 1" Work Surface)
Extended-Range: 22"-50" (Includes 1" Work Surface)
-Lifting Capacity: 250 LBS
-Fixed Frame: (36"-90")
-Anti-collision: ISP
-Travel Speed: 1.5"/sec
-Noise Level: <50 decibels

Shipping Dimensions:
Size: 32" x 13" x 8"
Weight: 67lbs

Hand switch Included
Frequently Asked Questions
Desk Depth:
<=29" = 24" Feet
29"-34" = 30" Feet
35"-42" = 35" Feet
Yes! We have over 150 unique color options to choose from
Vertex 2-leg Install Video